Kay-Gee (Founder) and Vin-Rock (Founder) of the legendary Grammy award winning hip-hop group "Naughty-by-Nature" launch their new music entertainment company, Slugga Ventures. As legacy artists, Kay-Gee & Vin-Rock continue to enjoy great success, their excited to introduce their newest artist – Nicole Michelle. Coming off a Red Carpet appearance at The 2019 MTV VMA ' s, This pop prodigy singer/model/actress 17-year old Nicole Michelle has just released her brand new single Whatever I Want on all digital streaming platforms: https://cmg.ffm.to/whateveriwant
"Nicole brings a youthful and fun energetic vibe to her music. She's has the personality and charm to match her powerful voice because once you meet her you will always remember her. We look forward to showcasing Nicole Michelle's musical talent and evolution as a fashion icon."
– Kay-Gee & Vin-Rock (Founders | Slugga Ventures)
Nicole Michelle has performed alongside top artists such as New Kids On The Block, Bebe Rexha, The Chainsmokers, Alessia Cara, Dua Lipa and more. In addition to being a recording artist, she is also a Brand Ambassador for a super cool Jewelry Brand, Dune Jewelry, and is featured in their new commercial and Ad Campaign –
Watch The Commercial.
"We couldn't be more excited to partner with Nicole, who brings her cool energy and unique sense of fun and style to our classic natural elements jewelry,"
Holly Daniels Christensen, Founder/CEO of Dune Jewelry
To complete the trifecta, Nicole is an up-coming actress, who is featured in The Lionsgate/Grindstone Film, Bernie The Dolphin 2, out now on DVD and on-demand. Also, Nicole has music featured in the film – Watch The Trailer.
For more information on Nicole Michelle: https://www.nicolemichelle.net
Follow Nicole Michelle on Twitter: @nmichellesings
Follow Nicole Michelle on Instagram: @nicolemichellesings
Follow Nicole Michelle on Facebook: @nicolemichellesings
https://starbreakersentertainment.com/wp-content/uploads/2020/04/1-Nicole-Michelle.jpeg
1080
1920
starbreaker
https://starbreakersentertainment.com/wp-content/uploads/2019/02/starbreakers-logo-300x110.jpg
starbreaker
2020-04-17 05:48:26
2020-04-17 05:48:26
Kay-Gee & VinRock (Naughty-By-Nature) Present Rising Pop/Urban Star Nicole Michelle
We are proud to announce that Starbreakers Entertainment has partnered up with legend Cassidy to launch his official merchandise store, www.CassidyDaHustla.com
This is the start of our initiative to create the most synchronized merchandising and advertising profit system for artists.
In this merch store initiative we will combine hot designs with strong sales funnels, great CPC advertising, strong email marketing, social media engagement strategies and more. Our goal is to give artists at all levels several new layers of profit.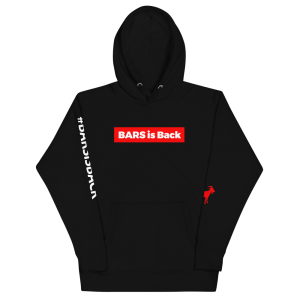 https://starbreakersentertainment.com/wp-content/uploads/2019/02/starbreakers-logo-300x110.jpg
0
0
starbreaker
https://starbreakersentertainment.com/wp-content/uploads/2019/02/starbreakers-logo-300x110.jpg
starbreaker
2020-03-07 23:21:44
2020-03-07 23:28:10
Merch Stores